Nothing says summer like a hot, steamy, and ultimately temporary romantic escapade. As youngsters, it was relatively easy to find a summer fling. Your parents would ship you off to summer camp or a multi-week stay with distant relatives, and before you knew it, you'd hooked up with a cute guy or gal who you clung to with all the intensity of someone who knew they had a limited-time offer on their hands.
But, that was then. Now that you're all growed-up, it can be downright difficult to find a casual companion to spend the sweltering summer months with. Never fear, Dear Reader. These tips should help.
Show Some Skin.
This doesn't imply that you should go for the plungiest neckline or the shortest shorts you own. Skin-showing is an art that, if done poorly, can be more offensive than it is attractive. Some smart ways to show skin? Put your hair into a easy updo to show off the nape of your neck. If you're a jeans-everyday kinda guy or gal, work in some shoulder- or ankle-revealing sundresses or seersucker pants. And, if you've got a beach-ready body, by all means, break out your bikini and hit the pool or sand to soak up some rays (and Bobs, and Davids, and Erics…)!
If you want to practice your skin-showing (or viewing) skills, might I suggest:
Elevate – the weekly summer pool party at the W Atlanta Downtown, hosted by DJ Mike Zarin. Starts June 24.
Ditch Your Pals (Occasionally).
If you're always surrounded by people you know, you'll be less likely  to encounter someone you don't know. Leave the pack behind occasionally and go solo for a spell.  Great places for solo outings? Coffee shops. Meetups. Conferences / conventions. Wine / beer tastings. Dog parks (but only if you have a dog, otherwise it's just… weird.) And even the bar/lounge of your favorite restaurant or hotel. If you're bold enough, try a solo vacation (the growed-up equivalent of summer camp). Or if you're the shy type, volunteer events offer a great, low-pressure way to meet people while not being totally self-serving. 
Might I suggest: United Way of Metropolitan Atlanta's Day of Action – June 21
Go With a Group
Only stalkers and serial killers are solo 100% of the time. There are definite times /places that are ideal for being with a group of friends, and also being accessible to meeting a special new friend. These include:  festivals, backyard BBQs, and club meetings.
Might I Suggest: Life's a Fish and Then You Fry – the ultimate summer fish fry complete with fireworks, waterslide and live music. I believe there will also be fish. 🙂 – July 7
Work the Right Props.
With all the skin-showing, sweating, and crowds, how ever will you catch the eye of a potential fling? With the right summer 'prop', you can make yourself stand out and catch the eye of someone who's eye is worth catching. Some simple summer props include: a popsicle, an ice cream cone, a saucy summer hat, a cube of ice. My personal favorite summer prop, however, is the hand fan. It's not only eye-catching, it's quite practical
Might I Suggest:
Olele – handcrafted Spanish hand fans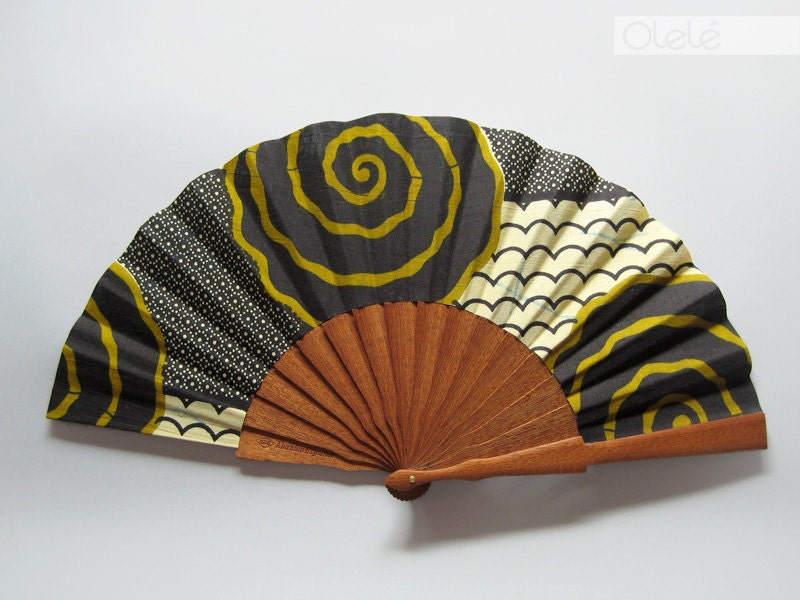 Get Back to Nature.
Even with the right props, there can still be a lot of competition that makes snagging a summer cutie that much more difficult. One way to solve the over-crowding issue? Get away from the singles scene and answer the call of the wild.
Might I Suggest: Raft. Hike. Camp. – a weekend excursion including whitewater rafting, hiking, and camping near the GA/TN border – July 14-15.
Cast Your Line.
Yes! So you finally got that cutie to look your way and engage in some flirty banter with you. So, how do you seal the deal? Perhaps the best way is to say something along the lines of: 'I typically do (totally interesting thing I like doing) alone, but it would be really nice to have an activity partner. Could I call you the next time I'm doing (totally interesting thing I like doing)?' Or, if that doesn't suit your style, maybe one of these 'best pickup lines' from Jezebel would work.
A Final Word of Advice.
Perhaps the most important thing to remember when scouting a summer fling is to be absolutely clear and upfront about your intentions. Don't go into a fling by pretending that you're looking for something long term. And don't avoid the topic of relationships altogether. By addressing your true intentions early on, you can avoid future misunderstandings and missteps that might spoil an otherwise fabulous experience.
Once you've got your summer fling, play it cool and casual. Don't get all relationshippy. Its a fling, remember? Be adventurous, flirt like crazy, have fun, and don't completely neglect your other friends or social circles. When fall approaches, make sure you and your summer bunny start cooling things off. See him/her less. Find other things to occupy your time. But if you'd like to keep the romance going into the next season, you might simply say: 'I've really enjoyed our time this summer, got any plans for football season?'
cheers,
k